Over more than a decade, Tom Ferry has earned a peerless reputation across North America as a top trainer, motivator and personal coach for professionals in the real estate and financial services industries.
Tom has conducted trainings for more than 130,000 sales people nationwide. As founder of TomFerry-yourcoach in 2003, Tom has rapidly built a new powerhouse in the coaching industry. His charisma, discipline and flexibility, along with his ability to train coaches to teach powerful activity-based marketing techniques, has made him a sell-out draw at conferences and seminars across the nation.
And now we got him live, for 1 hour, to get his take on Online Real Estate Marketing!
Together, with Tom Ferry we will be discussing the following: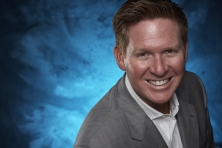 What's new with Tom?
"Design The Decade Ahead"
His recent embrace of Social Media and the Effect it has had on his business.
What does the coach think of Online Real Estate Marketing Model of most agents?
What does the coach have to say about the explosion of Social Media Marketing Model in real estate.

And SO much more, including your questions.
Visit RETomatoRadio.com at 3pm PST on Oct 7th to listen in live.
Call in to listen away from your computer, and Ask Questions: (347) 884-9764
(Hit the #1 on the keypad to get our attn, and we'll bring you on live!)
There's a chat room too!
Yes, there will be a podcast in case you missed the live show... but being there is where it's at!
Are you a fan yet of Tomato Radio's Fan Page on Facebook?
Follow Us on Twitter and Get Our Daily Real Estate Blog Tips!